Welcome to the movement!
The National Federation of the Blind knows that blindness is not the characteristic that defines you or your future. Every day we raise the expectations of blind people, because low expectations create obstacles between blind people and our dreams. You can live the life you want; blindness is not what holds you back.
Learn More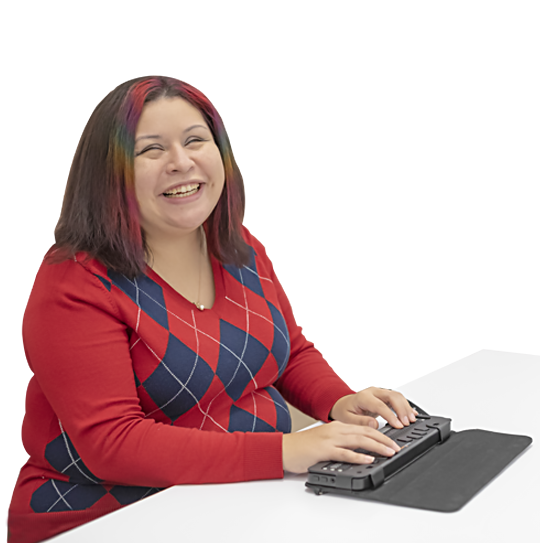 Read More
President Everette Bacon
baconev@yahoo.com
801-463-6632
From Our National Community
National Convention
The National Federation of the Blind National Convention is the largest gathering of blind people in the world. It is the premier event for training, support, and information for the blind community. It also serves as a governing body, democratically electing our leadership and establishing each year's organizational priorities. Attend convention!
Free White Cane Program
The white cane allows you to travel independently and safely—no blind person should be without one. We offer you a free one. You can order a new one every six months. The National Federation of the Blind has distributed nearly 100,000 free white canes since 2008. Request a free white cane!
Braille Monitor
El Braille Monitor es la publicación insignia de la National Federation of the Blind (o Federación Nacional de Ciegos). Access the English. Cubre los eventos y actividades de la NFB, aborda los problemas que enfrentamos como personas ciegas y destaca a nuestros miembros. Read the monitor!