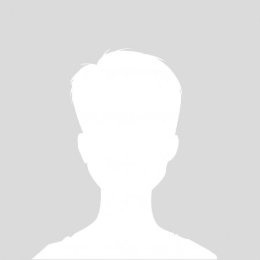 Ken Duke
Ken Duke is a native of Utah and has lived in Salt Lake City for most of his life as a blind individual who strives to LIVE THE LIFE HE WANTS.
Ken has been a member of the National Federation of the Blind of Utah (Salt Lake Chapter) since 2004. Ken has held multiple positions throughout the years
and is currently the Salt Lake Chapter President. He is honored to work with such a great board of directors and NFB members.
As a young man, Ken loved working with wood to build furniture and set his career aspirations to work as a carpenter/furniture builder. He was diagnosed
in 1982 with an eye disease called Retinitis Pigmentosa, knowing that this was a degenerative disease and would eventually render him permanently and legally
blind in both eyes. His focus on personal and professional goals were adjusted to accommodate his needs so he could continue to provide for his family.
He ultimately chose to focus on other educational opportunities and career paths.
After graduating with a Computer Science degree, Ken was employed as an Information Technology (IT) professional for over 25 years. He has been a successful
programmer, software engineer, and project manager with the aid of assistive technologies such as JAWS and screen magnifiers. Over the years, however,
Ken's vision had deteriorated to the point that employment options needed to change once again. About the matter, Ken said, "Advancements in graphical
user interfaces resulted in new challenges and ever-changing expectations and duties on the job. The visual demands required of me made it impossible to
keep up with the levels of performance necessary to keep my position as a software engineer." Making the best of limited choices, Ken therefore took early
retirement and decided to pursue new employment and educational opportunities. He elected to go back to the University of Utah and completed his undergraduate
degree (BS), majoring in Business Management. In addition to being a full-time student, he was elected and served. for one year as the President of the
U of U Business School's Information Systems Technology club.  Ken has been able to serve on numerous occasions as a director, board officer, and committee
member for many years in various organizations. In addition to Ken's current NFB positions he is serving as the President of the Utah Achilles chapter,
which transforms the lives of people with disabilities through athletic programs and social connection.
With Ken's background in Information Technology and the use of business administration skills, he is helping companies improve their procedures to stream-line
their processes. Ken is always looking for opportunities to introduce new technologies in the workplace to enhance efficiencies in an individual's duties
and tasks.
Ken has had numerous opportunities to lead and serve in organizations that focus on assisting others to reach their potential. Ken says, "Whether as a
father, husband, president, chairman, board member, student, missionary or volunteer- in each case the main objectives are to work together to achieve
a common goal. I am a large recipient of service every day of my life. My family, friends, and colleagues uplift me with opportunities to grow and with
experiences that advance my intellect. I also receive service regarding my personal health in the form of running partners. Without them I would not have
been able to finish  over 60 marathons or be a part of the 1996 and 2002 Olympic torch relay. It seems only equitable that with so much service rendered
to me that I make it a priority to serve in the capacities in which I can contribute."  One of Ken's idols is Albert Einstein (1954), and he once wrote
that, "A hundred times every day I remind myself that my inner and outer life are based on the labors of other men, living and dead, and that I must exert
myself in order to give in the same measure as I have received and am still receiving."
Ken feels that it is important to connect and serve with other members in the blind and disabled community to collaborate and aid in realizing everyone's
strengths and ambitions. Being a part of the NFB organization provides invaluable help to him as he continues to move forward in serving and growing with
others.